Evolution und Biodiversity of Plants
Pinguicula longifolia. Photo: W. Barthlott.
The group Evolution and Biodiversity of Plants (chair Kai Müller) was established in 2009, as one of the five major groups in the Institute for Evolution and Biodiversity at WWU.
The working group deals with the evolution of plant biodiversity. Using phylogenetic reconstructions based on molecular data, we contribute to new plant classifications as a means of communication in the whole field of biology. In addition, we test hypotheses on spatial and temporal diversification and key innovations of several angiosperm groups. One current focus are carnivorous plants in the order Lamiales: here, chloroplast genome evolution and the observed nuclear genome miniaturization are among the main research topics. In the context of these subjects, we also contribute to bioinformatic method and software development.
---
Latest news
See all news
RSS feed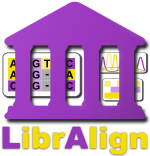 2017-09-29: Version 0.5.0 of LibrAlign released
A
new version
of our GUI library providing powerful components for displaying and editing multiple sequence alignments and attached raw- and metadata was released.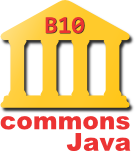 2017-09-28: Version 2.4.0 of bioinfweb.commons.java released
A new version of our Java library
bioinfweb.commons
has been
released
. It consists of different modules to be used in bioinformatics or in a general purpose that are made available under
GNU LGPL 3
.

2017-08-30: bioinfweb repositories on GitHub
The source codes of now six
bioinfweb
software projects are now available on
GitHub
. The repositories of
TreeGraph 2
,
JPhyloIO
,
LibrAlign
,
bioinfweb.commons.java
,
AlignmentComparator
and
TIC
are from now on synchronized with
GitHub
.
Feedback and pull requests are welcome.
2017-08-21: bioinfweb Projects on ResearchGate
Our scientific software projects now each have their own ResearchGate page. Follow the projects to receive updates on new releases, features and publications. Each project also contains a section to ask questions about the software.
The following project pages are now availabble:

2017-06-26: Version 2.14.0 of TreeGraph released
A new version of our phylogenetic tree editor can be downloaded from
http://treegraph.bioinfweb.info/Download
.
See all news
RSS feed